Thank you to all of those who attended our first annual Youth Business Expo 2023! 🎉✨
🎉 Drumroll, please! 🥳 We are thrilled to announce the remarkable achievement of our Grand Prize Winner for the $1000 Back-to-School Prize! 📚
Congratulations Dexter Setter for seizing the spotlight with your outstanding efforts and dedication. As the new school year approaches, we believe in supporting families and empowering our youth. This $1000 initiative is more than just a token; it's a symbol of unity, care, and the shared spirit that defines our community.
Dexter alongside his brother Raylan – were the dynamic duo who ignited their entrepreneurial spark by turning playtime treasures into a sustainable venture, selling used Legos and Pokemon cards. Dexter was the younger one out of the two brothers so big congratulations to them!
The Youth Business Expo stands as a testament to the remarkable journey embarked upon through our 5-week Entrepreneurs of Tomorrow program. 📚💼
From the spark of an idea to the grand showcase, these young minds have embraced entrepreneurship, delved into business planning, mastered money management, uncovered the art of marketing, and fine-tuned the essence of customer service.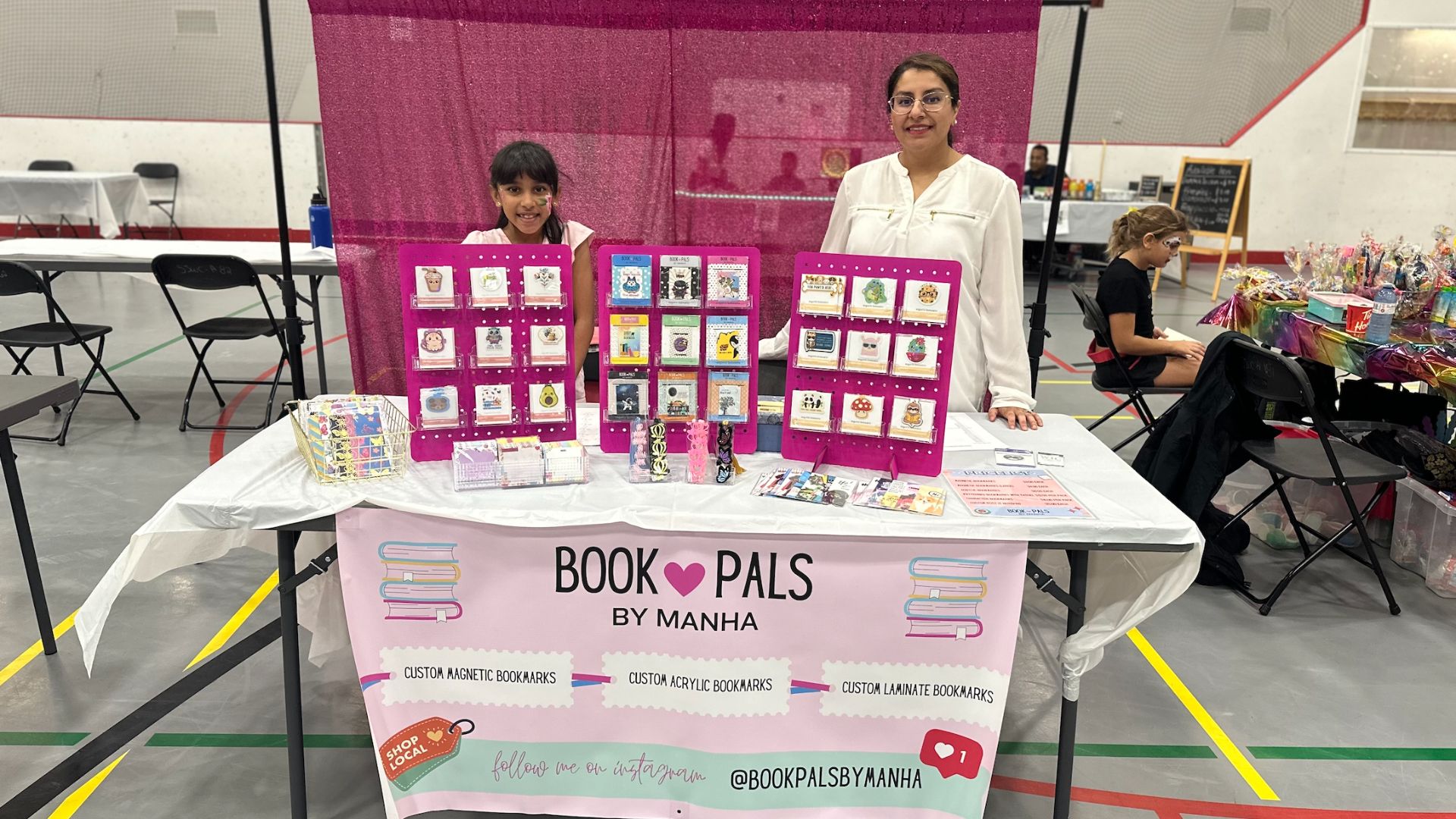 Held at Syncrude Sport and Wellness Centre on International Youth Day, the Youth Business Expo gave young entrepreneurs the opportunity to develop a brand, create a product or service, build a marketing strategy, and then open for customers at our one-day event!
Innovation and creativity took center stage, bringing forth a delightful array of products that captured hearts and sparked joy. From the mouthwatering allure of gourmet marshmallows to the intricate beauty of beaded jewelry and the cozy charm of crochet creations, these young entrepreneurs showcased their talents with pride.
Thank you to all the young entrepreneurs who attended and for being a part of this remarkable journey. A special thanks to the Regional Municipality of Wood Buffalo for their support.