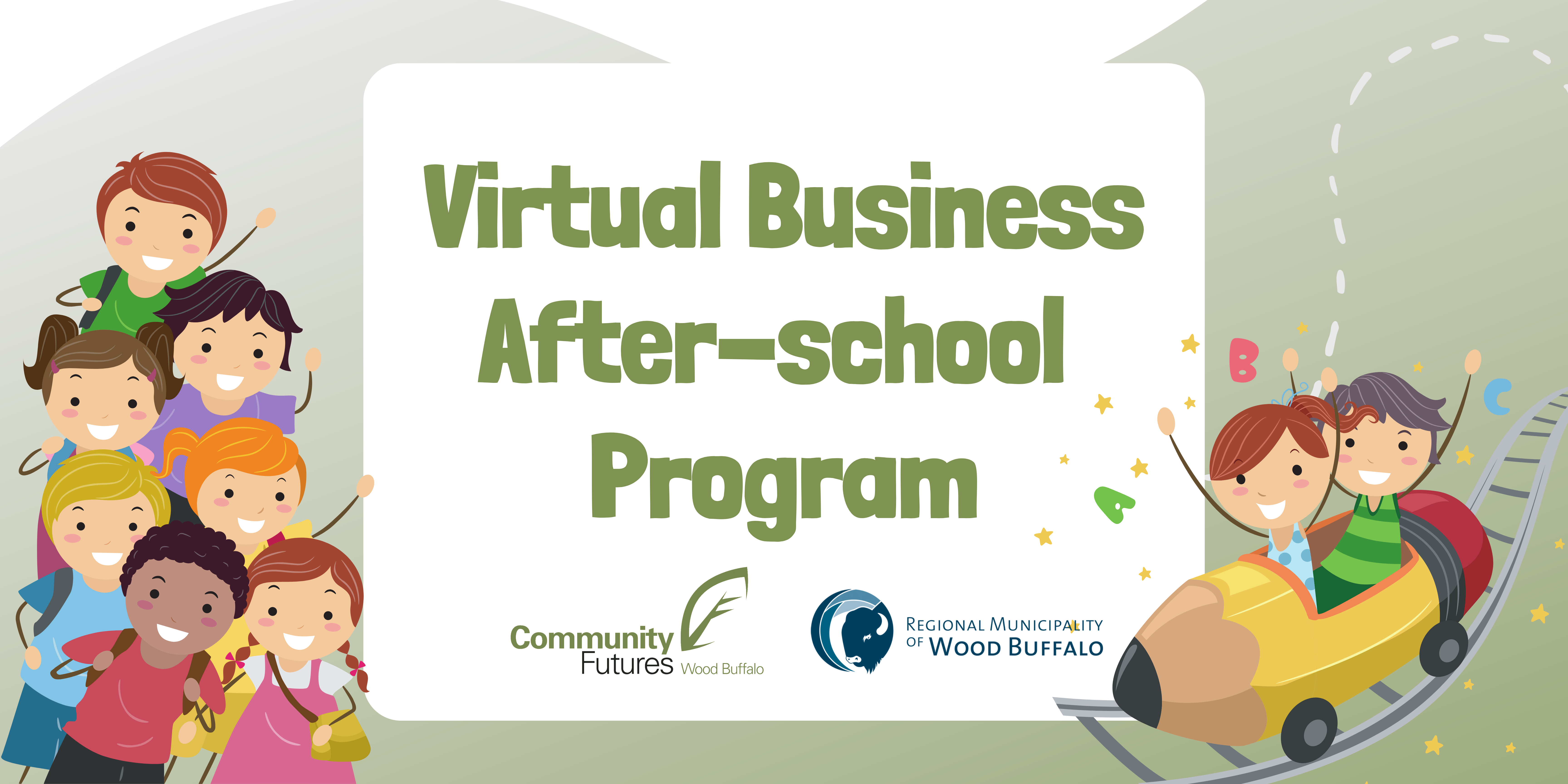 Community Futures Wood Buffalo supported by the Regional Municipality of Wood Buffalo will be offering a four-week virtual after-school Program for kids aged 7 to 12 every Monday from 4 to 5 pm.
Community Futures Wood Buffalo is a community driven, non-profit organization staffed by business professionals and guided by a volunteer Board of Directors. Our organization provides a wide range of small business services and business management tools for individuals wanting to start, expand, franchise, or sell a business. We also, run specialized business programs, organize exciting business events and activities, and actively collaborate with community and business leaders to foster rural economic growth.
Our commitment to foster entrepreneurial growth has spurred the creation of this Program designed to ignite passion within the Youth of our community.
Classes include Entrepreneurship, Business Planning, Money Management, and Customer Service.
These classes will teach students business skills such as:
How to take an idea and turn it into a small business. For example, tutoring, jewelry making, baking goods for sale, and selling lemonade for a profit.

Money management and the importance of being on top of your finances.

What is credit, and how to use it responsibly.

Ways to find funding to help bring your business to life.
For more information feel free to email Patricia Christie at This email address is being protected from spambots. You need JavaScript enabled to view it..